Doing a remodel on your home sounds beautiful, let us take away the old appliances so you can bring in the new!
Remodeling Trash Removal is a Necessity During Renovations
Remodels are a messy business, big or small. Whether you're just opening up the room by taking out a wall or completely overhauling your master bathroom, you're going to be knees deep in debris.
This debris can be hazardous and time-consuming to take care of. Our professional team of junk removers is always ready to come out and help you take care of the aftermath of your remodel. We understand that after all of the time and patience that went into your remodel, you're just ready to relax and enjoy your new living space.
Benefits of Hiring Remodeling Trash Removal Services
You may be that type of person who wants to see a project through and handle everything yourself, from start to finish. As great as the sense of accomplishment might feel after, taking a load of the work off your shoulders and a large portion of the time off for completion feels even better.
Safety: Construction Debris is Hazardous
Our team has been thoroughly trained with all of the highest standards of safety that pertain to remodeling trash removal. Most debris from home remodel projects will contain hazardous materials like screws, wiring, and large, heavy materials.
If not handled properly, a cut or a bruise will be the least of your worries. Our guys know how to take care of any variety of construction debris while avoiding injuries such as strained backs from heavy debris and large wounds from sharp objects.
Time-Saving: You Just Want to Enjoy Your Newly Remodeled Space
Anticipating the results of home remodeling projects make us, as adults, just as excited as kids at Christmas time. We don't want you to have to wait a day longer than necessary to enjoy your newly renovated living space.
 Cleaning up the aftermath of a home renovation project can add an extra day or two onto the project's entirety. We will get the job done fast and efficiently, including disposing of your debris the right way. Opposed to putting it to the curb like your regular week to week garbage. The construction debris will be out of your site that same day.
Eco-Friendly Disposal Service
Our team has been trained to know exactly what to do with all of your construction debris, other than just throwing them in a dumpster. We work with a great facility that recycles up to 80% of the materials that we bring to them.
Home improvement projects are bittersweet. Envisioning the finished product is motivating. However, getting through the project itself, including cleaning up the debris after, is torture. That's where our professional remodeling trash removal team comes to your rescue. We will make the job easier and safer for all those involved. Including your family, who can then enjoy your new home improvements sooner than later.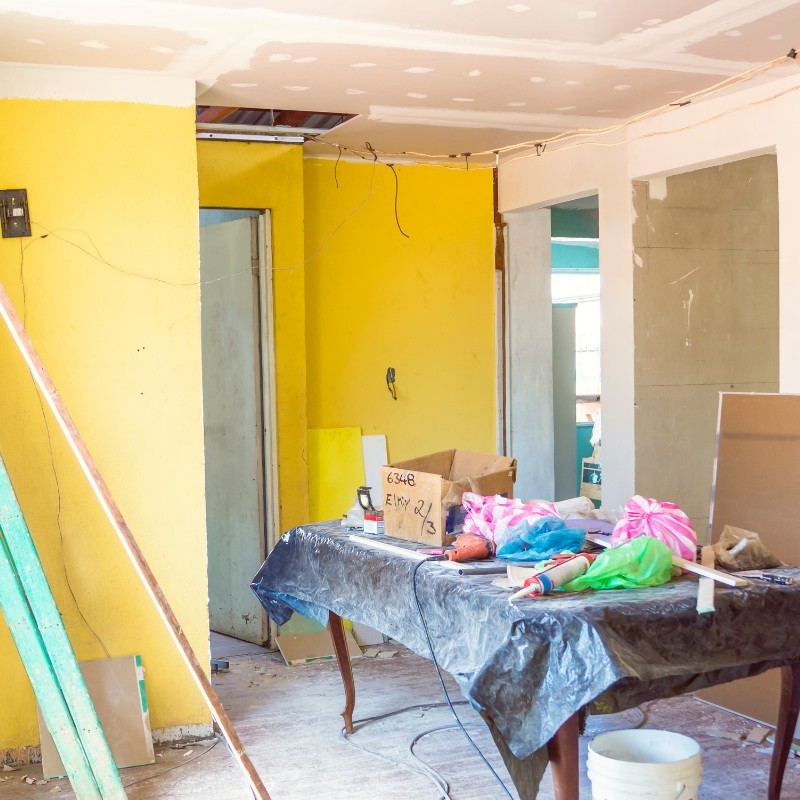 Items We Remove During a Remodel